REFUNDABLE DEPOSIT!
Oregon and Jenkins Garden Machinery have teamed up once again. A chainsaw clinic will be making it's way to Jenkins, this clinic will be very valuable for arborists, tree surgeons or anyone that is interested in chainsaws. The chainsaw clinic will be hosted by a professional within the industry, giving you tips on how to keep your chainsaw healthy whilst saving you money! He'll also cover health and safety when using the machinery. When we held the experience a few years ago we had a lot of positive feedback from people that have worked within the industry for years, saying that came away with new useful knowledge.
What is covered?
-How to maintain your chainsaw
-How to sharpen your chains
-How to correctly set up your chainsaw
-Health and safety
-Questions and answers
Tea and coffee will be provided
Special offers!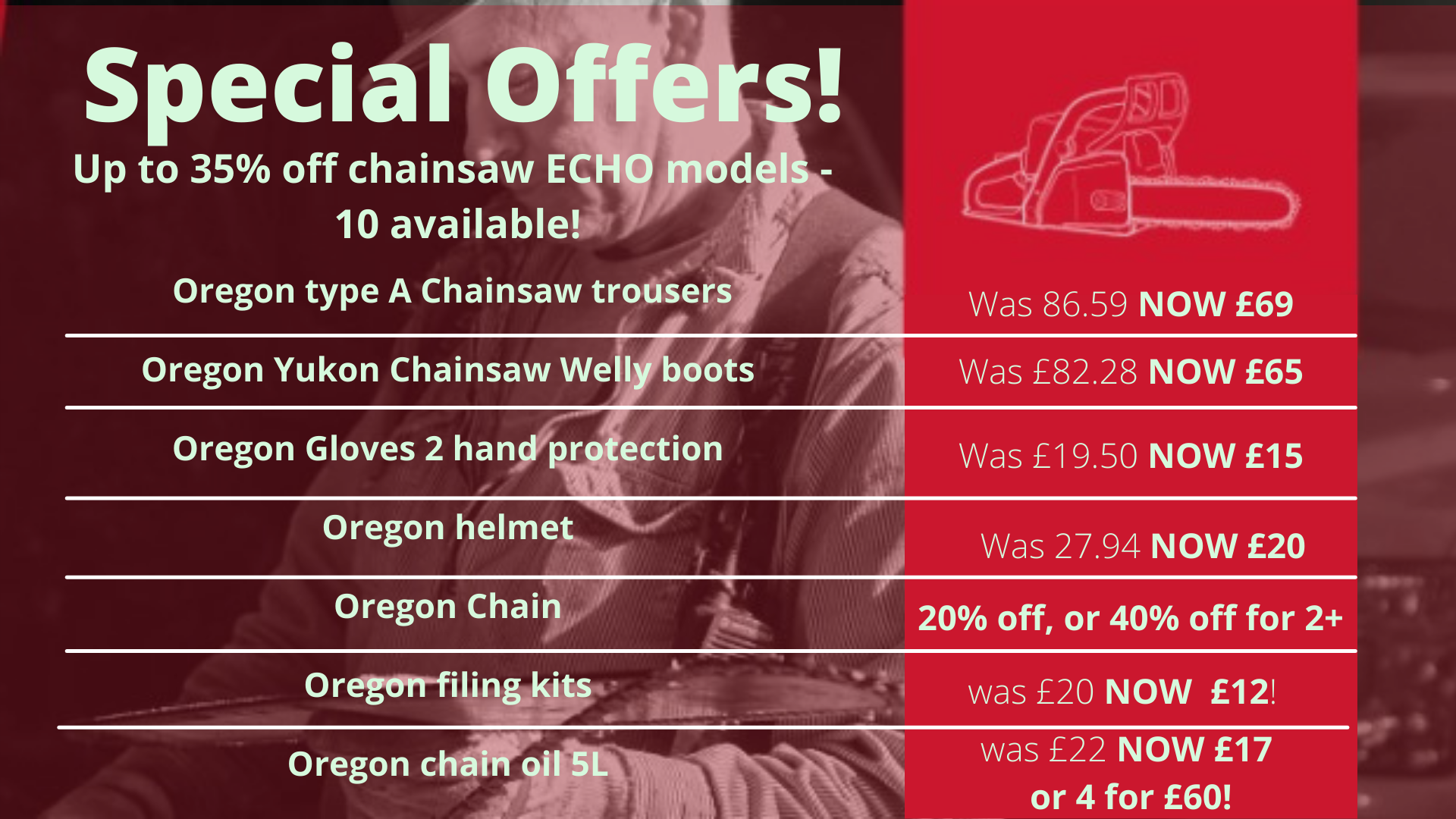 Echo Up to 35% off chainsaw models – only 10 available!
Oregon type A Chainsaw trousers was £86.59- offer price £69
Oregon Yukon Chainsaw Welly boots was £82.28 offer £65
Oregon Gloves 2 hand protection was £19.50 offer £15
Oregon helmet was 27.94 offer price £20
Oregon Chain special discount of 20% if buying one, if buying 2 or more 40% off!
Oregon filing kits was £20 offer price of £12!
Oregon chain oil 5L was £22 offer price is £17 or 4 for £60!
A £10 deposit will be required to secure your place but this will be

refunded upon arrival.