Service & Maintenance
Here at Jenkins Garden Machinery we offer a full range of support and repair services at our local branch here in Cross Hands, Llanelli.
All our machines come with full warranty and support whether it be in person at the showroom, visiting client or over the phone.
With Jenkins Garden Machinery your purchase is covered by our commitment to customer satisfaction.
  Find out what our service includes here!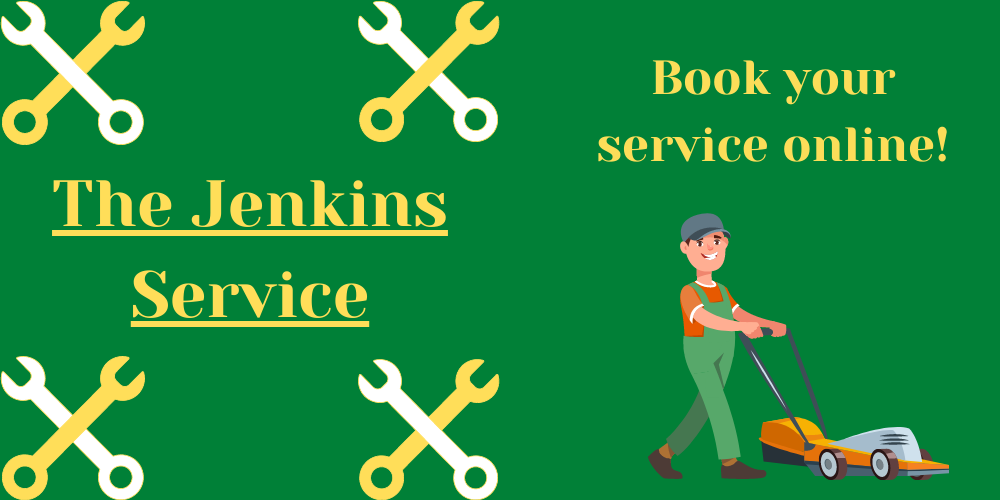 TERMS AND CONDITIONS
Jenkins Garden Machinery Ltd, Terms and Conditions for Service and Repair as of 01/10/2021. This copy supersedes previous terms
1   .At JGM Ltd, Our policy is to repair machines to the highest standard possible, to ensure customers receive the machine back in the closest condition to new as possible.
2. All known faults must be reported at the point of booking in for each individual machine.
3. Any work required above and beyond standard servicing will be charged at the standard labour and parts rate. Please note, the first service is NOT FREE OF CHARGE.
4. All parts required for standard servicing, eg, Spark Plugs, Oil Filters etc are charged at standard rates.
5. All work needing an estimate prior to repair will require a minimum £40 deposit (depending on size and complexity of the machine) at the time of booking in. If the total cost of the repair totals less than the deposit taken, the difference will be refunded. Should estimates be too expensive and your machine be deemed uneconomical to repair, you are able to retrieve your old machine however the deposit will be retained by JGM. Estimates must be accepted or rejected within 7 days, before storage charges will apply.
6. Priority repairs are available at a 25% premium on our standard labour rates.
7. Machines must be collected within 72 hours of contact to advise that the machine is ready. Voicemails and emails are included as legitimate forms of communication. Storage charges will be incurred at £6 per day and £10 per day for compact Tractors.
8. All machines must be tested by the customer on their return and any faults that have not been rectified highlighted. It is the customers responsibility to advise us, quoting the job number within 7 days.
9. Should a machine need to be returned to us for the SAME fault reoccurring within 7 days, labour charges would be waived and only parts needed would be chargeable.
10. Warranty only covers Manufacturers defects in workmanship and materials. It does not cover Blades, Belts, Cables etc, or operator error ( Please see full warranty information sheet for more details) Faults not covered by manufacturer's warranty, including operator error, will be charged at our standard rate.
11. Due to health and safety legislation, All machines that have constant ground contact will be pressure washed at the customer's expense, with extremely soiled machines incurring a £20 surcharge.
12. If an estimate is not authorised by the customer, or a machine is left at JGM for 28 days after a repair has been completed we reserve the right to dispose of the machine to recover storage costs.
13. Although the customer may feel the machine is under warranty and the machine is booked in as so, the final decision on warranty lies with Jenkins Garden Machinery's workshop
Any questions please give us a call on 01269 845222